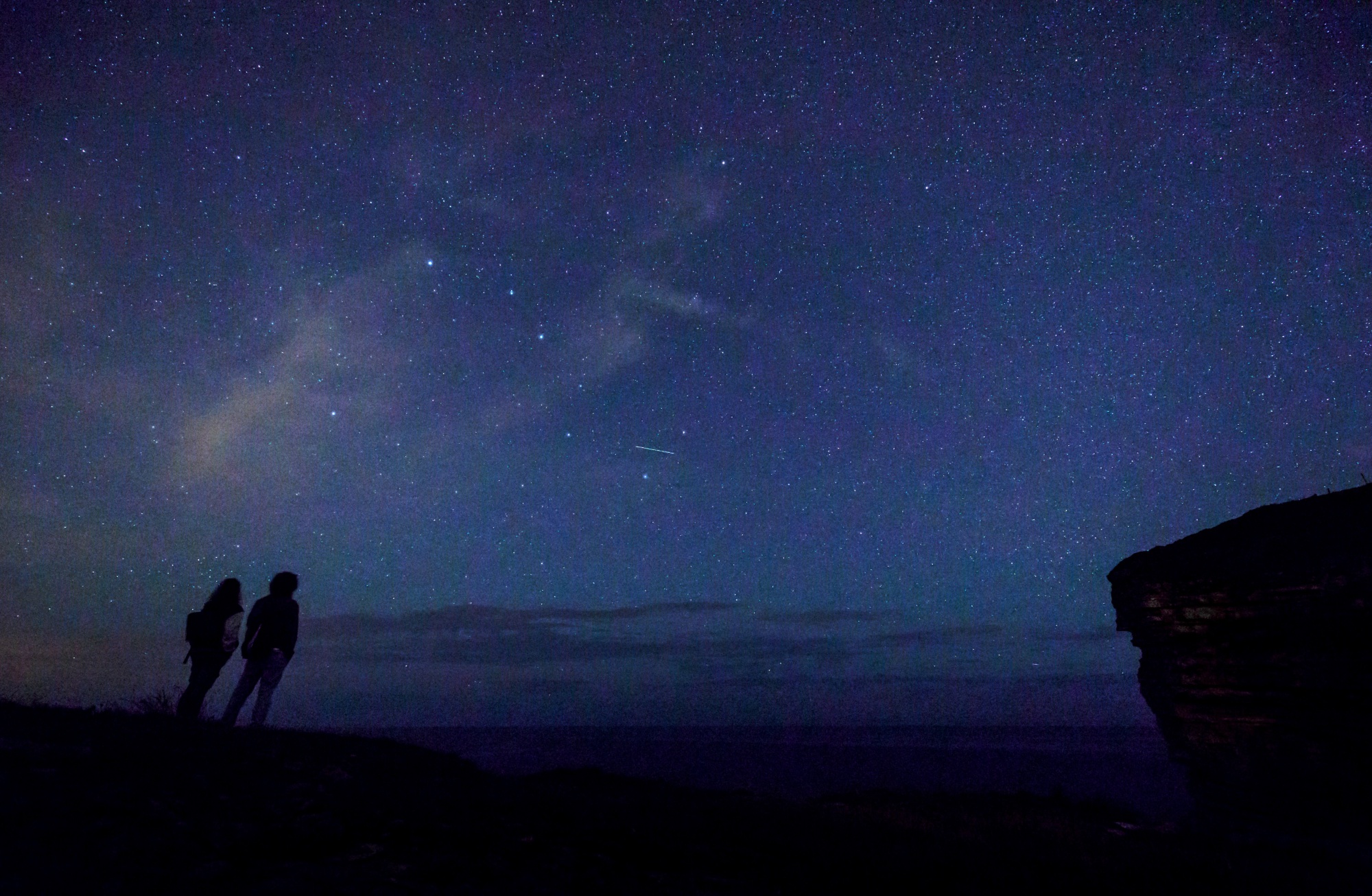 INT. CABIN IN THE MIDDLE OF THE FOREST – NIGHT
The dusty wooden door bursts open and Helen enters, carrying Pierce on her shoulders, Maggie follows. With great difficulty, Helen manages to advance to the center of the cabin, leaves Pierce on the floor. She is covered in sweat, Pierce is unconscious, his shirt stained with blood.
HELEN
(nervous) Maggie, please. Find something to cover your dad with.
Maggie nods and goes to search through the junk inside the cabin. Helen takes off her vest and uses it as a pillow, rests Pierce's head on it.
HELEN
C'mon, wake up.
Helen shakes Pierce's head until he wakes up.
PIERCE
Helen…
HELEN
Thank god!
MAGGIE
Mom, I've found this!
Maggie brings back an old rug.
HELEN
Thanks, honey.
Helen covers Pierce with the rug.
HELEN
We are going to be fine.
PIERCE
Maggie, listen… we need dry sticks to make a fire. Can you find them?
Maggie nods and gets up, she runs to the door.
HELEN
Stay where I can see you.
MAGGIE
Yes, mom.
Helen sees Maggie walk out through the open door.
PIERCE
Helen, listen… you have to take her to the beach, give her a chance… please…
HELEN
We'll take her together.
PIERCE
No… Helen, I'm not…
Helen hugs Pierce.
HELEN
You don't know that!
PIERCE
Promise me, Helen. Please…
HELEN
I can't do it alone…
PIERCE
Just go back to the river, follow it…
Pierce coughs loudly, moves to the side and covers his face with his hands, a mouthful of blood falls on the floor. Helen approaches to help Pierce, but he stops her.
PIERCE
Take it…
Pierce reaches into his pants pocket, pulls out a pistol. Helen takes it carefully, Maggie returns inside the cabin, bringing with her a handful of sticks.
PIERCE
(at Helen) Last resort.
Helen nods and puts the gun in her pocket.
MAGGIE
I've found these.
Helen gets between Pierce and Maggie, preventing the girl from seeing her father on the floor.
HELEN
Maggie, thank you. Come, help me make a fire.
Helen pulls Maggie away from Pierce.
CUT TO:
INT. CABIN IN THE MIDDLE OF THE FOREST – NIGHT
The sparks caused by the strike of two stones fall on the tinder, igniting a little fire. Helen moves the stones away and protects the small flame with her hands. Then, she puts the sticks into the fire, managing to light the bonfire. The bonfire is kept burning until sunlight enters through the window, at which time the fire is extinguished.
INT. CABIN IN THE MIDDLE OF THE FOREST – DAY
Helen awakens suddenly, rises from beside Pierce, Maggie is lying at her side. Helen observes Maggie sleeping peacefully, however, her expression changes to one of panic when she hears footsteps in the brush outside the cabin.
HELEN
Maggie, Maggie,wake up!
MAGGIE
Mom?
Helen quickly gets up and helps Maggie to stand up.
HELEN
We have to go, now.
Helen returns to Pierce.
HELEN
Pierce, wake up.
New footsteps are heard around the cabin. Helen grabs Pierce by the cheeks, moves him to wake him up, nothing happens.
HELEN
Cold…
MAGGIE
Mom? There's someone outside.
Helen puts her fingers on Pierce's neck, then leans back and puts her ear on her husband's chest. She hears no sound.
HELEN
(crying eyes) Oh, Pierce…
MAGGIE
Mom…
Helen takes Maggie by the hand and leads her to the door.
MAGGIE
We have to wait for dad!
HELEN
Daddy is not coming.
MAGGIE
Why not? mom…
Helen looks out from the doorway, can't see anyone nearby, turns and runs off holding Maggie's hand…
EXT. THE WOODS – DAY
…to the woods.
MAGGIE
Dad!
HELEN
Quiet, Maggie!
As Helen enters the tree line, a loud whistling sound is heard from behind her. Helen and Maggie hurry through the trees. Sharp branches scrape Their skin, causing wounds on their arms. A glance back reveals three figures moving in their direction.
EXT. RIVERBANK IN THE WILDERNESS – DAY
Helen's race ends abruptly as she reaches the river bank again, she manages to stop herself before falling into the water. However, Gerard manages to reach her and grabs Maggie tightly by one of her arms.
GERARD
You're fast, bitch.
HELEN
Let her go!
Gerard pulls hard and manages to snatch Maggie from Helen's hand.
HELEN
Bastard!
Helen throws herself on top of Gerard, she hits him again and again with both hands, manages to scratch his face. Gerard releases Maggie, who falls to the ground. Helen approaches Maggie to pick her up, but Gerard grabs Helen by the hair and pushes her backwards, Helen steps on the edge of the border before the river, slipping and falling.
MAGGIE
Mom!
Helen falls into the water and hits hard on the rocky ground, loses consciousness.
To be continued…