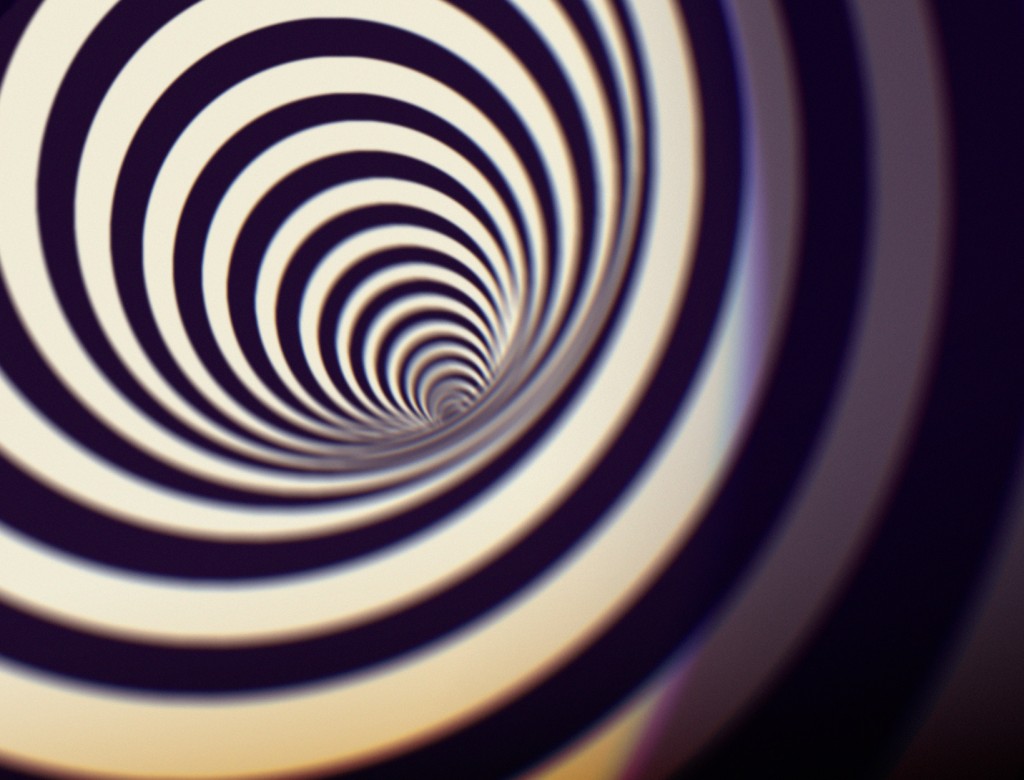 INT. HOSPITAL DELIVERY ROOM – DAY
Blurred light blue and white all around.
The doctor picks up the baby and slaps him, the baby starts crying (no audio).
JULIA
(V.O.)
I wish you could have been there to see this. Our daughter.
Julia looks at the baby, smiling, exhausted on the delivery bed. (no audio).
She receives the baby in her hands.
CUT TO:
INT. CLAIRE'S OFFICE – DAY
Julia faces Claire , who's taking notes, both in the center of the oak-colored walls, minimalist decorative style.
JULIA
I don't understand.
CLAIRE
What, Claire?
JULIA
Why I can't remember his name, his face…
CLAIRE
Focus on what you can remember.
Julia nods positively, she focuses.
A shot of Julia's arms caressing her boyfriend's arms, both framed in a golden light.
JULIA
(V.O.)
His smell, his skin. His hands.
BACK IN CLAIRE'S OFFICE
Julia brings her hand to her forehead, looks distressed.
CLAIRE
These things take time, Julia. You've been through a lot.
JULIA
I wish I could remember…
CLAIRE
You will. I promise.
Julia gets up from her chair.
CLAIRE
Memories are lost for a reason Julia, I understand your concern but understand that your health comes first.
She walks to the window and looks down to the cars cruising the streets below.
Then she turns to Claire.
JULIA
I think I'm ready to do it.
CLAIRE
Listen, let's take it one step at a time.
JULIA
I'm fine, I promise.
CLAIRE
/Julia…
JULIA
/I can do this.
Julia nods.
EXT. OUTSIDE JULIA'S HOUSE – DAY
Julia parks the car in the driveway and gets out, carrying LISA (0) in her arms.
As she walks to the door, she notices a woman watching her from the neighboring house.
NEIGHBOR
Excuse me.
The woman approaches Julia.
NEIGHBOR
It's you, isn't it? I saw you on TV.
JULIA
(distant)
Hi.
NEIGHBOR
I didn't know whether to approach you, it's so terrible what happened to you.
JULIA
It's okay.
Julia smiles faintly.
NEIGHBOR
I hope that bastard rots in jail for what he did.
JULIA
That's the idea.
There's an awkward silence between the two.
Lisa starts moaning.
JULIA
We'd better go inside.
NEIGHBOR
Listen, if you need anything…
Julia approaches the Neighbor again.
JULIA
Actually…
NEIGHBOR
Yes?
JULIA
This may sound strange… my boyfriend… They say it's because of the trauma. I can't remember his name.
NEIGHBOR
Oh… no, I'm sorry, I had only seen you.
JULIA
Don't worry.
NEIGHBOR
You know how it is. Everyone in their own life in this neighborhood.
JULIA
I understand, thanks.
NEIGHBOR
Maybe your family?
JULIA
(interrupting)
No… we haven't spoken in a while. Don't worry.
Julia waves goodbye and enters the house.
Neighbor waves back and the door closes.
INT. JULIA'S LIVING ROOM – NIGHT
Julia sits on the couch with Lisa on her arms, feeding her milk from the bottle.
The room is partially illuminated by a lamp in the corner near the window.
A mechanical sound, Julia looks up at the window.
Where the lights of a car illuminate the curtains.
She drops the bottle.
JULIA
Shit.
Julia reaches out to pick up the bottle, while holding Lisa close to her chest.
She succeeds.
She leaves the bottle on the coffee table, the same place from which she picks up the TV remote control.
The TV is on.
JULIA
(to lisa)
And how are you, beautiful.
The reporter on the TV comments on Harry Mason's case.
REPORTER
…the police hasn't been able to prove beyond a reasonable doubt Harry Mason's culpability.
Julia looks at the TV.
REPORTER
How could he cut up the bodies with what has been described as surgical skill? where did he do it? are some of the questions that…
Julia turns off the TV.
She puts the remote control back on the table.
A creaking sound comes from the hallway.
Silence.
Julia stays still, only the faint sounds of Lisa fill the room.
Towards the corridor, darkness.
Darkness that seems to form the silhouette of someone.
Standing there looking at Julia.
Julia stands up, with both hands she protects Lisa against her chest.
JULIA
Who's there!
She tries to maintain her anger, her fortitude as she takes one step after another into the hallway.
Towards the silhouette in the middle of the darkness.
Each step she takes echoes off the wood.
One more step until she reaches the switch
Click!
The light in the hallway turns on.
There's no one there.
Julia sighs with Lisa in her arms in the middle of the empty hallway.
CUT TO:
INT. CLAIRE'S OFFICE – DAY
Door opens
Julia enters, Claire greets her at the entrance.
CLAIRE
Hi Julia.
JULIA
Hi.
CLAIRE
You okay?
JULIA
Yeah… I'm fine.
They both walk to the armchairs in the center of the office.
CLAIRE
Glad to hear it, sleeping well these past few days?
JULIA
(sitting down)
Oh, yes, don't worry. I've been better.
Claire nods and signals the chair for Julia to sit.
They both sit facing each other.
CLAIRE
As I explained before, when experiencing a traumatic event, it's possible for a person to produce what are known as false memories.
JULIA
And you think what I remember…
CLAIRE
Exactly, that's why I feel hypnosis can help us unlock the real ones.
JULIA
I just want to help get that bastard convicted.
CLAIRE
Well get to that, I promise.
Claire gets up from her seat, approaches Julia.
CLAIRE
I'm going to ask you to relax, find a comfortable position on the seat.
Julia settles into the armchair.
Claire stops in front of her and raises her index finger.
CLAIRE
Now, please keep your attention on the tip of my finger.
Julia fixes her eyes on Claire's finger.
CLAIRE
You'll start to feel tired, your eyes will slowly close by the count of one, two and…
Cut to black:
DARKNESS
CLAIRE
…you are asleep.
Muffled distant sounds, like beatings.
Darkness persists.
Little by little a faint noise is heard.
Closer and closer.
They're the screams of a woman.
The screams are heard louder and louder until…
HARD CUT TO:
INT. CLAIRE'S OFFICE – DAY
The screaming stops.
Julia opens her eyes, touches her face, tears have fallen from her eyes.
Claire is in front of her, paralyzed, frightened.
JULIA
Claire?
Claire doesn't answer.
JULIA
Claire, what happened?
Suddenly.
Claire's assistant enters the office, carrying Lisa, she approaches the TV.
ASSISTANT
You need to see this.
The assistant turns on the TV.
The image shows the police outside of jail, the graphics read "Harry Mason has disappeared from prison".
JULIA
What!?
Officer Brooks enters the office.
BROOKS
Excuse me Julia, I have orders to escort you home.
The assistant delivers Lisa to Julia.
Brooks takes Julia by the arm, helps her up.
JULIA
Claire…
CLAIRE
I'm sorry Julia, I…
JULIA
(being taken away)
What did I say?
CLAIRE
I can't…
JULIA
(to brooks)
Wait!
Claire is in disbelief, she only looks to the floor.
Brooks doesn't stop, he escorts Julia out of the office.
Door closes.
(to be continued…)