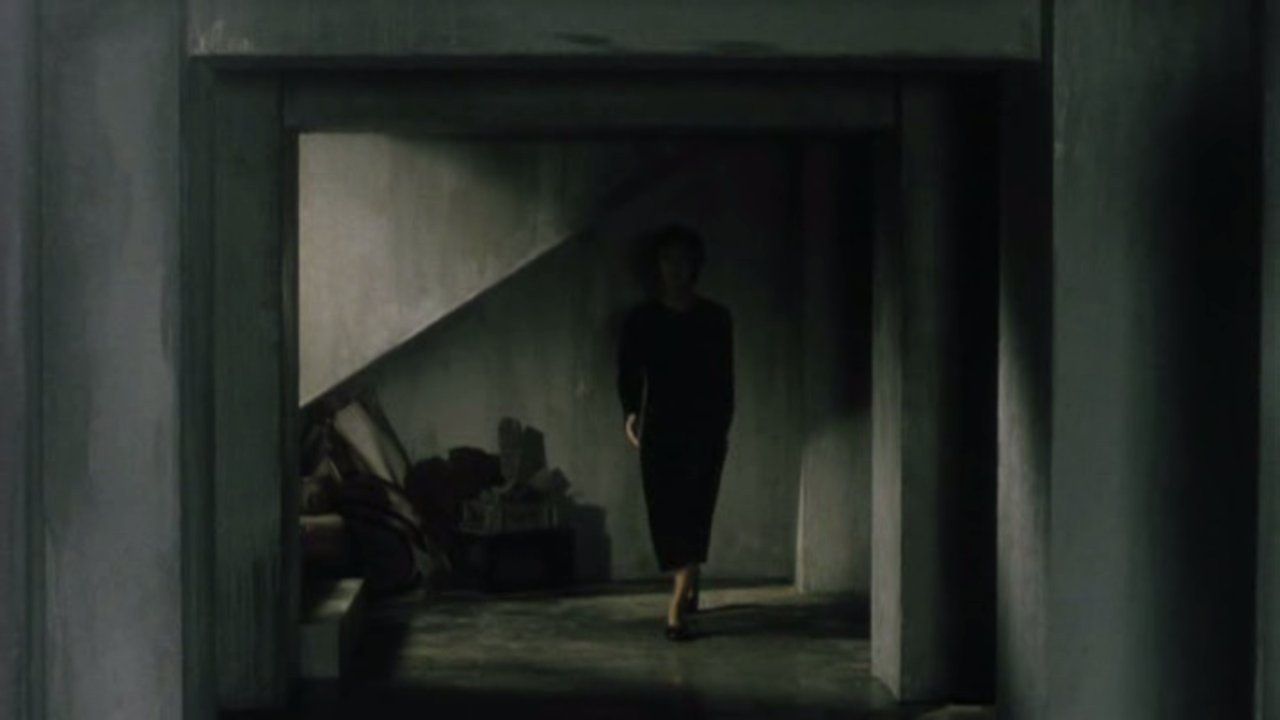 I was talking with a friend the other day and she was telling me about us people being unable to confront the void of meaning given by loneliness. How we tend to cling to any relationship, just to avoid that silence of ourselves and a surrounding from which we are disconnected, as a consequence of individualization. It's a lack of stimulus I would argue, which produces anxiety by means of not having a purpose. The victory of silence, that's the theme of Kairo to me. This 2001 movie by director Kiyoshi Kurosawa about isolated people and ghosts, overflowing into reality, makes a compelling case about the human condition and what we could say is the "reality of ghosts", but let me share with you how Kurosawa puts it:
"… in Japanese horror ghosts are simply a foreign presence. They don't attack, they don't kill, they don't threaten human life; they're just there. And they show up in your daily life rather nonchalantly. They don't make a terrifying entrance."
Kairo follows the lives of two major characters as they enter a reality in which ghosts are not only real but normal (in the worst possible way). The first one is Kudo Michi, who works in a greenhouse on the top of a building, sharing daylight with co-workers Sasano Junko, Toshio Yabe, and Taguchi, who's been missing for a few days at the beginning of the movie. Michi goes to Taguchi's apartment to retrieve a floppy disk and to check on him. Being there she finds a bunch of monitors showing what seems to be a live feed of the same room she's in. She also finds Taguchi behind a curtain, looking at the emptiness in silence, he's just there. But not for too long because he proceeds to deliver the floppy disk and kill himself without making a fuss about it.
The other main character is Ryosuke, a college student who has recently acquired a new internet provider. Setting up the whole thing on his computer, he's not into computers btw and this is important to the story, Ryosuke enters a website that displays a number of video feeds of people alone in their rooms, wasting away, seemingly suffering from being alone there. Seeing this, Ryosuke immediately turns off the computer (wise choice there). The next day, he goes to his college's computer science department and asks for help about this matter, he ends up meeting Harue Karasawa, a post-graduate student willing to help him.
There's also this kind of urban legend about a "forbidden room", everyone who enters this place gets somehow infected by the ghosts and ends up becoming one of them, passing to the other side. Throughout the movie, many characters stumble upon these rooms (yeah, there's more than one). These places share the commonality of their entrance doors being duck taped in red.
From there on we dive deep into Kurosawa's take on isolation and the human condition, explained through some interesting reflections and visual cues, as we go further into a plot involving a ghost reality being overflowed by dead people and the consequence of ghosts entering our reality through the internet. What's interesting here is that is not up to the characters to stop this from happening, they're merely affected by this to the point of losing everything, while finding some sense of connection between the two of them by the end of the movie. Now, to understand that connection (which I think is the point of the whole movie) it's also necessary to dissect what these ghosts are and the allegory taking place.
So, there's this part of the movie where Ryosuke stumbles upon a science student project, it's a simulation with a set of rules. There are these dots moving in empty space (let's say the dots are humans), there are two rules. The first is that if two dots get too far apart the system forces them back together. The second rule is that if two dots get too close together, one of them disappears.
If you follow the story and the characters, you'll notice that these rules also apply to them. Each time two characters get too close together one of them becomes a stain on the wall, which seems to be the first step into becoming a ghost. By the end of the movie, Michi and Ryosuke get together, the latter becoming a stain on the wall in her room, which brings Michi a sense of relief, as she will always have that stain there and this keeps her from feeling alone.
Researching the film, I stumbled upon many theories about what this ending means, some think the whole movie is an attempt by Kurosawa to make suicidal people understand that ending one's life doesn't take away the loneliness or suffering (as we get to understand that the ghosts are not having a particularly good time). But I want to remark on one idea that seems to hit the jackpot, at least for me. There's one theory about the movie being about the idea of individualism and the inability to truly know another person because of it. As in the simulation, if two people get too close together, one of them disappears because it becomes a stain on the wall, a memory on the other's mind.
Is this phenomenon the sole reason for increasing isolation in society?
Are we truly incapable of seeing the other beyond ourselves?
I don't necessarily think this is true, but it certainly is difficult to experience the world beyond our own take on it. What do you think? I strongly recommend you to watch this movie and maybe reflect on it, maybe we can start tearing some walls off. Btw, if you do watch the movie, I also recommend this video, you'll find an interesting take on the movie: