Just by watching the initial 5 minutes of Taipei Suicide Story, I got immediately unnerved and had to reach a search engine to look for information. There was a question in my mind that needed an answer right away…
Are Suicide Hotels a real thing?
Turn out they don't, but the sole idea of them being so completely changed my perspective on life. I think this is one of those what if… that better showcases the current state of human affairs. And I have to be honest here, I think that they shouldn't be real for the most part, at least not in such an open way. I think killing oneself is a grave mistake, especially given the plasticity of the brain and our capacity to reinvent ourselves over and over again. Does society fail to provide meaning to us? Of course, but at the same time we are part of society I think, we are agents of meaning.
So, what do any of these ideas have to do with Taipei Suicide Story? Well, a lot actually! But let me explain. This short film (at 40 + minutes this is hardly short but anyways) by writer/editor/director KEFF, his second film so far, presents us with a setting in which suicide hotels are a real thing. Many people go to these places and they are allowed to stay only one night, by the end of which they can decide either to kill themselves or walk away. Following the protagonist of the story, a receptionist in this hotel, we get into a procedural mood all over the place. Workers go about the rooms of the hotel "cleaning" the place, which means taking out the bodies. Our protagonist doesn't seem too interested in any of this and this proves to be his downfall. Just at the beginning, he has a chance to "see the truth", when a repented customer comes to him to deliver the keys to his room, having decided to "give life another chance". You can guess how the protagonist responds to this; he doesn't care.
I'm tempted to imagine what could have been about that customer after leaving the hotel…
But anyway, the protagonist has another chance at empathy when a coworker tells him that one of the customers has been staying in the hotel for over a week now. Pissed off at the bureaucratic problem this situation poses, he goes to take charge of it all. It is then that his life changes 180° after meeting the woman living in the room. Her situation is simple, she wanted to kill herself but then decided against it, but still, she doesn't want to live either. So, her only choice is to remain in the hotel. Not knowing exactly what to do, the protagonist gives her one last night to decide, either she kills herself or walks away.
From here on, the two characters get to meet and spend a significant amount of time together, initially because the protagonist feels guilty because of his inconsiderate way of acting, which quickly becomes interested in the woman, who doesn't say much about her life and is more curious about this man who lives as if there was nothing bad going on. Yet the protagonist's answers offer little comfort to someone lost of meaning, as he talks about the positive aspects of being a nobody, a regular whatever guy with a whatever life. The woman clings silently to some melancholic feelings as she chooses her last meal and they part ways with some sense of hope, as they both seem to connect on a sentimental level.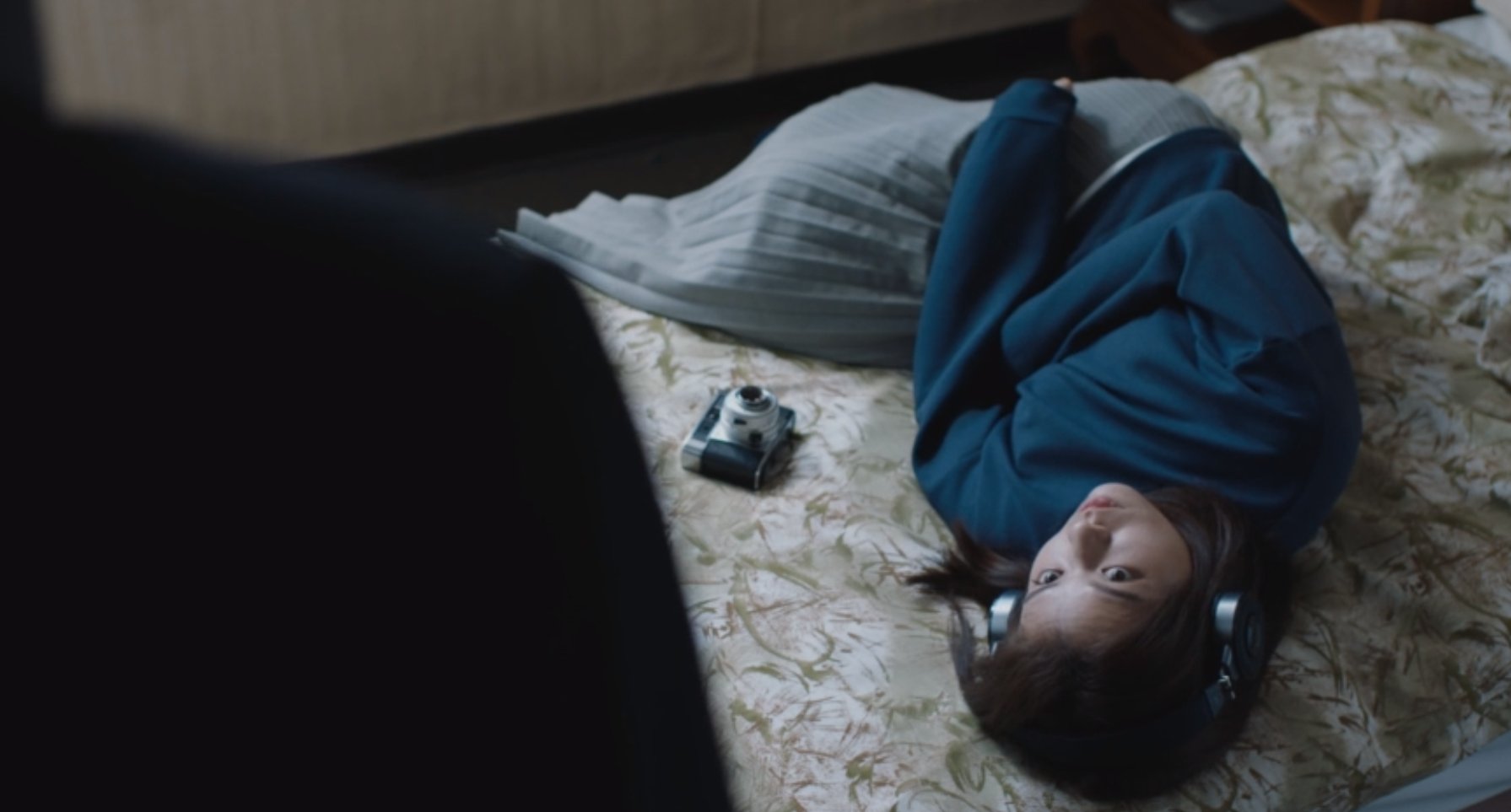 Yet every hope dissipates when the woman unexpectedly asks for a razor blade, asking the protagonist to deliver it himself into the room. And it's here that the protagonist ultimately fails, as he's given a new chance to change the destiny of this woman, yet some inexplicable fear of commitment, or perhaps his own failure to grasp a valuable meaning to life, impedes him from making a choice that could have saved both of them.
The offering of a helping hand. You can guess how the movie ends, nothing too hard to understand. I absolutely encourage you to watch Taipei Suicide Story and admire the simplicity of its presentation, the nakedness of its truth, and the masterfully created plot that keeps you hoping for something maybe you could not deliver yourself. In a sense, I think no one can walk away from this movie unchanged.